SAMIAD SUMMER SCHOOL
Established in 2013 Samiad has quickly become synonymous with quality, uniqueness, and experience. Earning multiple award nominations along the way, we are dedicated to going the extra mile for our students.


SAMIAD SUMMER SCHOOL
Established in 2013 Samiad has quickly become synonymous with quality, uniqueness, and experience. Earning multiple award nominations along the way, we are dedicated to going the extra mile for our students.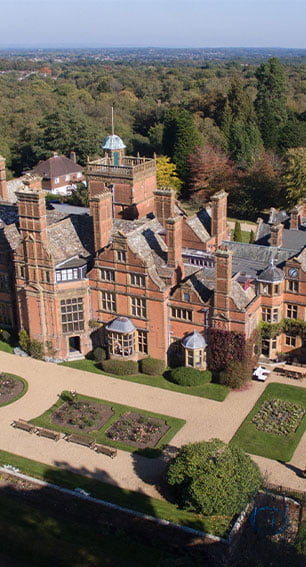 BREATHTAKING LOCATIONS
Traditional boarding schools
5 locations across the UK
World class facilities

Box Hill
School
The beautiful main school building dates back to 1883, and the traditional buildings are matched with state-of-the art modern facilities. Located in rural Surrey, Box Hill School is ideally located between Heathrow and Gatwick airports, just 30 minutes or so from both major airports!

Recent developments at the school have included a brand new sports centre, as well as newly refurbished accommodation blocks.
SURREY
Discover Box Hill School


Caterham
School
Only 20 minutes from London Gatwick Airport and 40 minutes from London Heathrow Airport, we are delighted to announce a long term agreement with the prestigious Caterham School in Surrey. Recently named the UK's Best Independent Senior School for 2023, the school is a 5-minute walk from Caterham town centre with direct train access to London Bridge in only 45 minutes! New for 2024, our Samiad London Explorer program provides the perfect opportunity for teenagers to experience our usual high quality summer school, but with more trips than everplus en-suite rooms. With 15 hours of English language tuition, plus 4 full day trips per week, discover an enriching summer adventure at Caterham School.
SUSSEX
Discover Caterham School


The Oratory
School
We are thrilled to unveil our latest campus for 2023, the Oratory School, nestled in the picturesque Oxfordshire countryside. Our expansive grounds offer a wealth of sports facilities, including a golf course, real tennis courts, and multiple lawn tennis courts, providing our students with ample opportunities to stay active and engaged.

Founded in 1859, the Oratory School boasts a rich history and is home to many of its original buildings. It's no surprise that renowned author J.R.R. Tolkien chose one of our beautiful rooms to pen a portion of his literary masterpiece, "The Hobbit."
OXFORDSHIRE
Discover The Oratory School


Trent
College
The original home of Samiad Summer School! At Trent College have hosted student College since the summer of 2014.

This modern boarding school is famed for its sporting facilities. The spacious sports fields, both grass and all-weather sport pitches provide ample opportunity to get stuck into lots of different sporting and social activities.


NOTTINGHAM
Discover Trent College


Wells Cathedral
School
Wells Cathedral School is the most recent addition to Samiad Summer School's portfolio.

Tracing its history back to 909AD, Wells Cathedral School one of the oldest schools in the world! Over 1,100 years later, the school has a unique status as an all-round school providing academic and co-curricular excellence, with a music specialist school embedded within it.
SOMERSET
Discover Wells Cathedral School

UNIQUE AND UNFORGETTABLE EXCURSIONS

Our famous overnight trip to Warwick Castle

The highlight of any Samiad programme continues to be our flagship overnight excursion to Britain's most popular medieval experience; Warwick Castle!

Each summer, Samiad takes over the luxury Glamping Village within the grounds of Warwick Castle. Here, we explore one of the UK's largest and best-preserved castles. Housed for the night in medieval tents boasting 21st Century comfort. There are a whole host of shows and attractions, from the firing of the Mighty Trebuchet, the largest remaining medieval siege weapon in the world, to live jousting as the houses of York and Lancashire go head to head in the War of Roses!



London

Simply one of the most famous and iconic cities in the world. Going to London and visiting Buckingham Palace, Horse guards, Downing Street and Big Ben would be enough, but as part of this excursion take in the breath-taking views from the top of the London Eye, then hop on an open top boat to travel down the Thames with a real cockney tour guide.


Thorpe Park
Thorpe Park is a popular theme park in the UK that offers a wide range of thrilling rides and attractions, making it a great destination for anyone looking for an exciting and fun-filled day out. Thorpe Park has a variety of attractions that are suitable for all ages including World-class roller coasters, thrill rides and water slides.


Brighton
Brighton is a vibrant coastal city in the south of England that is known for its eclectic culture, stunning beaches, and rich history.

Brighton is a hub for creativity and culture, with a thriving arts and music scene. It is also a shopper's paradise, with a wide range of independent boutiques, vintage shops, and high-street stores.

As part of the excursion, enjoy the i360 is a must-visit attraction in Brighton, offering visitors a unique and breathtaking view of the city and the surrounding area.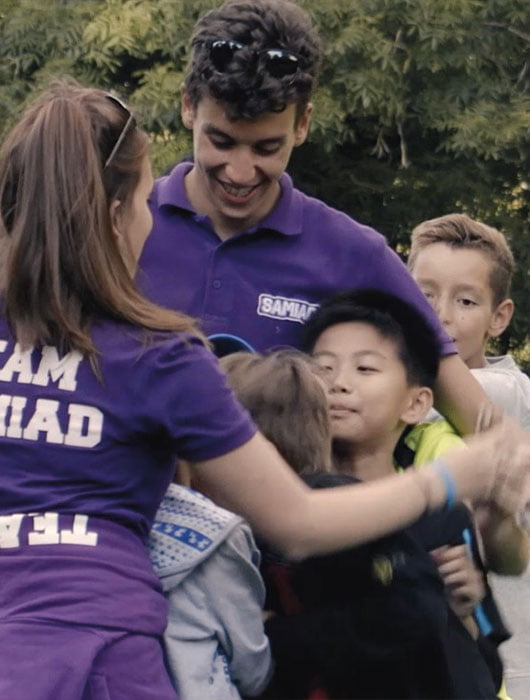 INDUSTRY LEADING STAFF RATIO
Talented Teaching, Activity, and Welfare Teams
Round-the-clock care and supervision
An industry-leading 1:6 Staff to Student Ratio
24-hour communication via WhatsApp with a dedicated parent liason
20 Nationalities every week
Our unique approach means we can guarantee at least 20 nationalities
A maximum of 1 in every 5 students will speak the same language
A truly international experience to help improve your English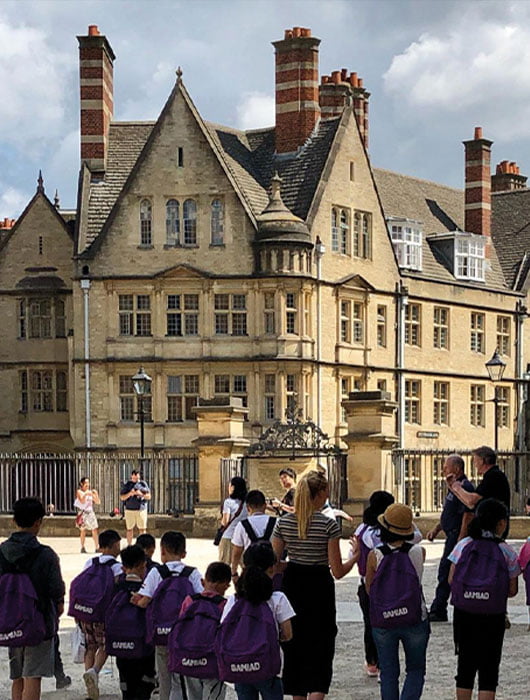 London Explorer
Including English
Immerse yourself in the culture of Central London with 4 full day excursions per week to some of the best and most popular attractions in London.
Find out more


Art
Including English
We believe that art is a language in itself, and this course offers a fresh and interactive way to enhance your English skills while channelling your inner Picasso.
Find out more


Golf
Including English
All ability levels are welcome and coaching sessions is aimed to improve skills in all areas of the game; approach play, short game and tee-shot mechanics.
Find out more


Robotics
Including English
Brand new for 2023 Samiad is delighted to announce our new English + Robotics and Coding programme! Build skills in python, lego robotics and app creation software.
Find out more


Horse Riding
Including English
In collaboration with professional riding schools this programme offers students of all abilities to improve their skills whilst also learning what it would be like to own a horse.
Find out more


PSG Academy
Including English
Ever wondered what it would be like to be a professional football player? Now is your chance! Spend every afternoon honing your skills with the PSG football coaches.
Find out more


Intensive English
Including English
Do you have a specific learning goal, or just looking for some additional focus in smaller groups. Alongside 15 hours per week of general English, this course offers an additional 12 hours English tuition per week.
Find out more


Performing arts
Including English
Our Performing Arts course gives our students a new and interactive way to hone their English skills and become stars of the stage!
Find out more


Tennis
Including English
Samiad's tennis specialism is a fantastic choice for any aspiring young tennis players! Delivered by highly qualified LTA coaches, tennis sessions take place each afternoon, and are designed to improve participants skills in all aspects of the game.
Find out more


Multi Activity
Including English
our award-nominated English plus Multi-activity programme. This course combines high-quality English Language tuition with a wide range of sporting and social activities! From football to murder mystery games, arts and crafts to swimming and even rock climbing.
Find out more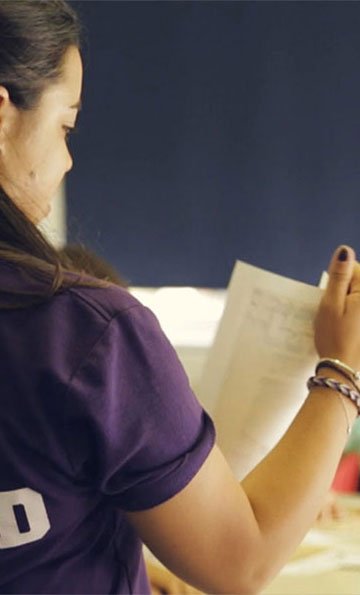 Comprehensive Airport Transfer Service
Dedicated parent liaison, keeping in touch
No hidden fees