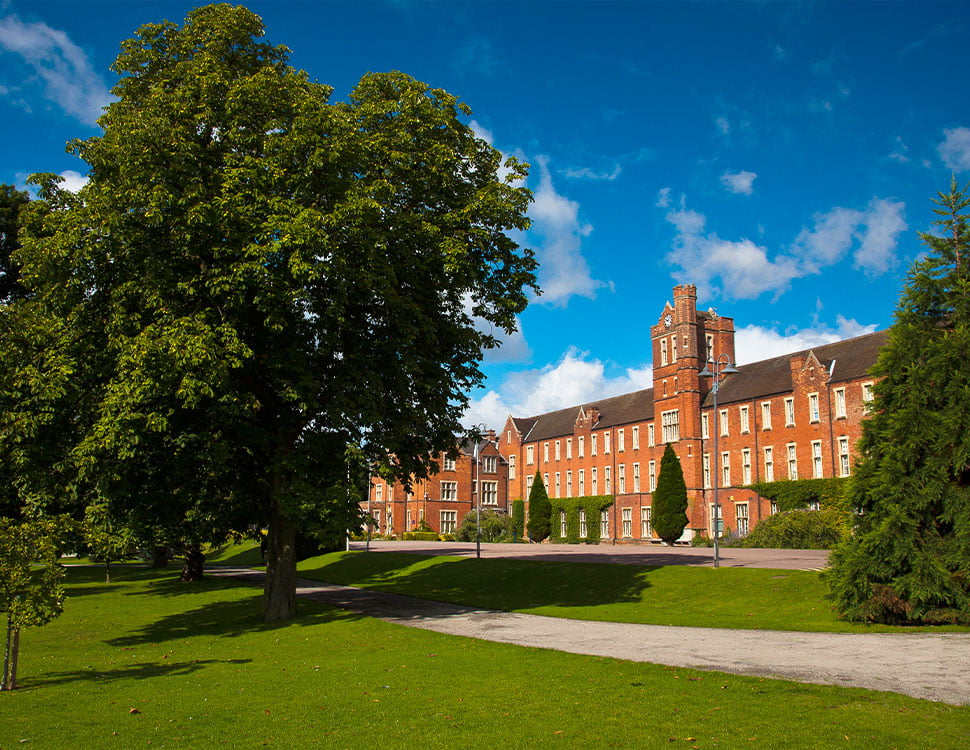 NOTTINGHAM
Trent College
Since the summer of 2014, Trent College has been the original home of the Samiad Summer School, hosting students from around the world.
Renowned for its modern boarding facilities and outstanding sporting amenities, the college boasts spacious sports fields, including both grass and all-weather pitches, which allow students to participate in a variety of sports and social activities.
Moreover, located just a stone's throw away from the vibrant cities of Nottingham and Derby, the college offers excellent opportunities for older students to explore and shop to their hearts' content
Capacity:
140 students
Facilities:
Swimming pool
State of the art sports facilities
Theatre
Dining hall
Accommodation:
Residential
Bedroom options:
Single and twin
Bathroom facilities:
Shared
Age range:
7 – 18 years
Closest Airport:
East Midlands – 15 mins
Staff to student ratio:
1:6
Explore Nottingham
Home to the legend of Robin Hood, visit the Castle and dungeons from the famous story or take in all the high street shops. Nottingham is the perfect blend of old an new. Trent College, located just a 20-minute drive from Nottingham, offers students the opportunity to explore the city's attractions and enjoy some leisure time.
Meal times at Trent College
Indulge in a range of delectable international cuisines, expertly crafted by our specialist catering team, at the Samiad Summer School. Our state-of-the-art dining hall provides the perfect setting for every meal, with stunning views of the expansive grounds that surround Trent College.